What: Fashion designer and stylist
Where: Cape Town, South Africa
Website:
cecelia van rensburg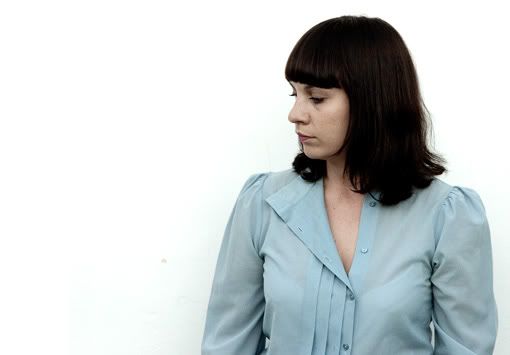 Cecelia in the making…
I was born on the 10th of June 1984, which makes me a Gemini baby. I grew up in Strand, a small town about a 30 minute drive from Cape Town and after school I moved to Stellenbosch where I studied fashion for three years. After those lovely student years, I moved to the big, beautiful city of Cape Town and started working as the Ladieswear Designer and Patternmaker for a Cape Town based label called
Darkie Clothing.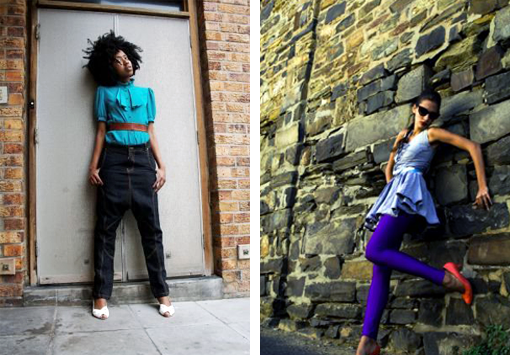 I did about five Fashion Weeks with them over three years. I loved my job but after a few years I realised I had to move on. So, I started pursuing one of my other passions, styling. I've done freelance styling for eight months now. I'm absolutely loving it. While styling, I've also freelanced as a designer and patternmaker for local designers such as Doreen Southwood, Boma and Undacova.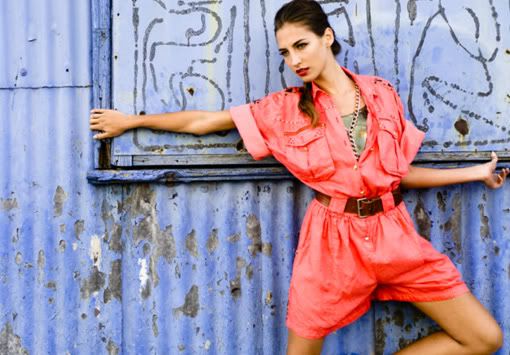 Right now…
I'm working as a freelance designer and patternmaker for a local label called Tart, with designer and owner Cari Stephenson. We're currently working on Spring/Summer 09/10 for Cape Town Fashion Week.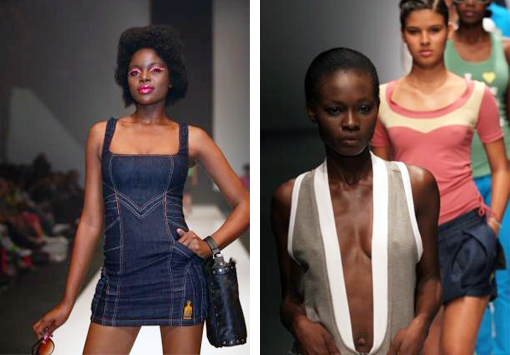 Oh, and, in my free time I do interviews!

Side projects…
I'm working on a project called Swan Lake, a fashion shoot. I am designing and making the clothing and will be styling the whole shoot. It's a really conceptual project so I'm very excited about it.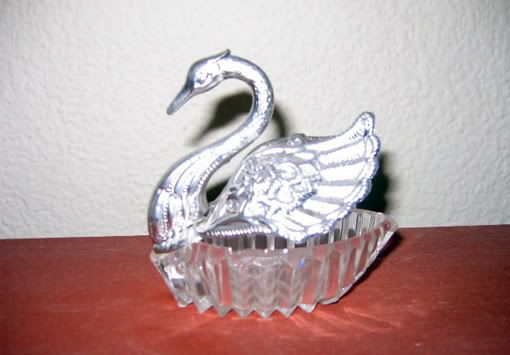 Learning…
I think you learn the basic stuff through formal education but the stuff you actually use in the industry comes with time and experience. I've learnt everything I know the hard way. But I wouldn't have it any other way. Practical experience is the key to success!


Looking back…
As a child, my sister and I used to have this big suitcase full of old, amazing clothes. We used to play dress up, along with one of our friends (a boy).

Bless my mom, she turned a blind eye and always let me wear whatever I wanted. I think that's how I really developed my own particular style.

Passions…
I believe that I am a very creative person. I love working with clothes and I love people. I think the two make a brilliant combo. Food is also a great passion of mine. I have the power of the pot, if you know what I mean…

Believing in herself…
I've always had people believing in me so I know I can make a success of anything I put my mind to.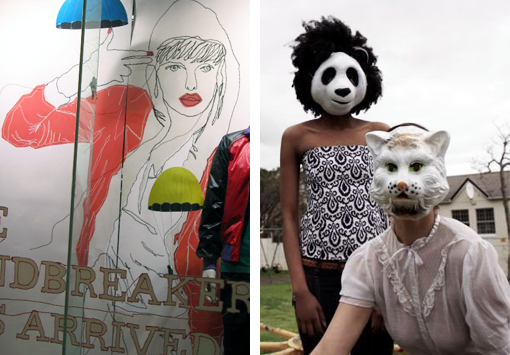 Pros and cons…
As a freelancer I love being creative and having free time to explore ideas but I don't like the lack of stability.

Nature nurture…
I grew up in Strand, like I said, which is quite a small town. It definitely taught me to be humble and it made me realise that I needed to live in the city. I love Cape Town city!

Average day in her life…
9am: Wake up and have a bath. 10am: Walk to the internet café around the corner from my flat in Seapoint to check if I have any meetings. 10.30am: Drive to the TART studio in Observatory. 11am: Cari, Sandra (the lovely lady who does the sewing) and I have coffee and discuss what we will be doing during the day. Cari will give me my tasks. We'll make patterns and sometimes jump in behind the sewing machines to make the samples. Throughout the day we'll try things on and make changes, brainstorm, look for references, cut fabric, make patterns and work really hard, while having fun and enjoying every minute of the day!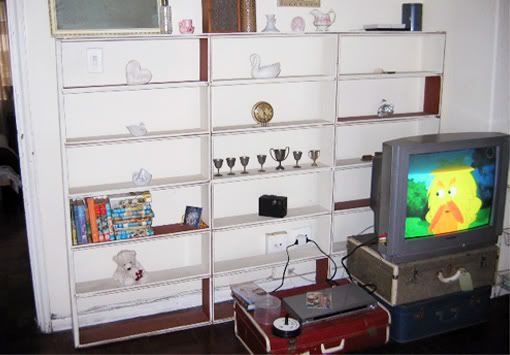 Believing…

I have a lot of confidence in myself and a very supportive network of family, friends and my lovely boyfriend. I have the best support system ever! My dad is my biggest fan and my family and friends are always there for me, pushing me to be the best I can be. I'm really lucky!

My work is part of my life so I have to love it or I wouldn't be able to do it.

Influential family…
My mom is also a very creative person. She does a lot of handwork like embroidery, crochet, quilting and making teddies. You name it, she does it! My dad is very business orientated and he helps me with that aspect of my job. My brother also helps me a lot with business. Without them I wouldn't be where I am today!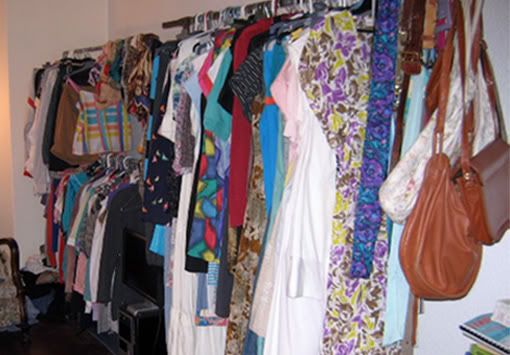 Lessons…
I've learnt that I need to challenge myself everyday to keep life interesting. The more I do, the more I'm capable of doing. I believe that I can always be more creative.

Collections…
I am a stylist/designer so I have a excuse to collect things. I collect handbags, shoes, gloves, sunglasses, swans, hearts, boys, coats, dresses and (my favourite) vintage swimwear!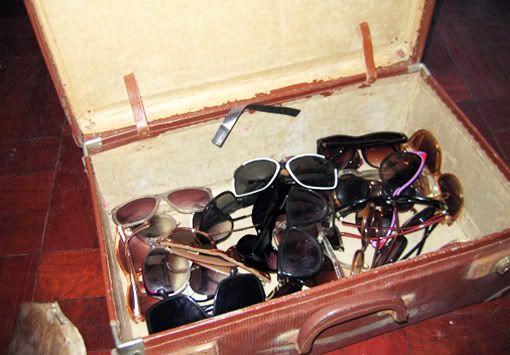 Topping up inspiration…
Whenever I feel uninspired, I visit my favourite vintage shops, walk around in town and have a glass of wine (that always helps!) People inspire me – all the crazy, cool kids in Cape Town!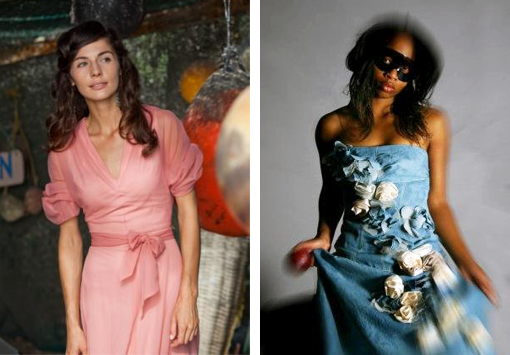 Favourites…
My favourite place is Transkei. I went there two years ago and it was love at first sight! My favourite music is Fat Freddys Drop (at this moment). My favourite magazine is RUSSH (it's Australian). My favourite websites are The Cool Hunter and Style.com – I love them both for their street style. My favourite people for inspiration are Stella McCartney and the lead singer of Moloko.

Winding down…
I love going to muizenberg for a surf. I just started surfing!

Plans…
Be in love, go on long holidays and be extremely, super happy.

Dream life…
I love to have my own label called Cecelia and own a little deli that sells cupcakes and other pretty things.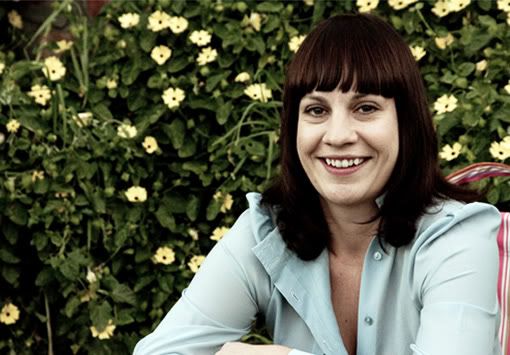 Hoops and hurdles…
I've had to please people – work really, really hard into the early hours of the morning and I've been really broke! We all have, haven't we? But even though it's been difficult, and it still is at times, I wouldn't change a thing!

Advice…
Always be the best you can be and never give up (it's cheesy, I know, but it's true). Working in fashion or pursuing your dreams is always hard work, but in the end it is worth every tear!